Commercial Heating & Cooling Services
Professional service team with no drama.
Yes, we have a mechanical contractor's license.
Yes, we are highly trained.
Yes, we are licensed and insured.
Yes, we are bondable.
Yes, we can do private, state, and federal work.
Yes, we are a certified woman-owned small business with both the Federal and State government.
So, what makes us different? We are here to support our customers through the installation, start-up/commissioning, and owner training. And we maintain HVAC equipment to the highest standards.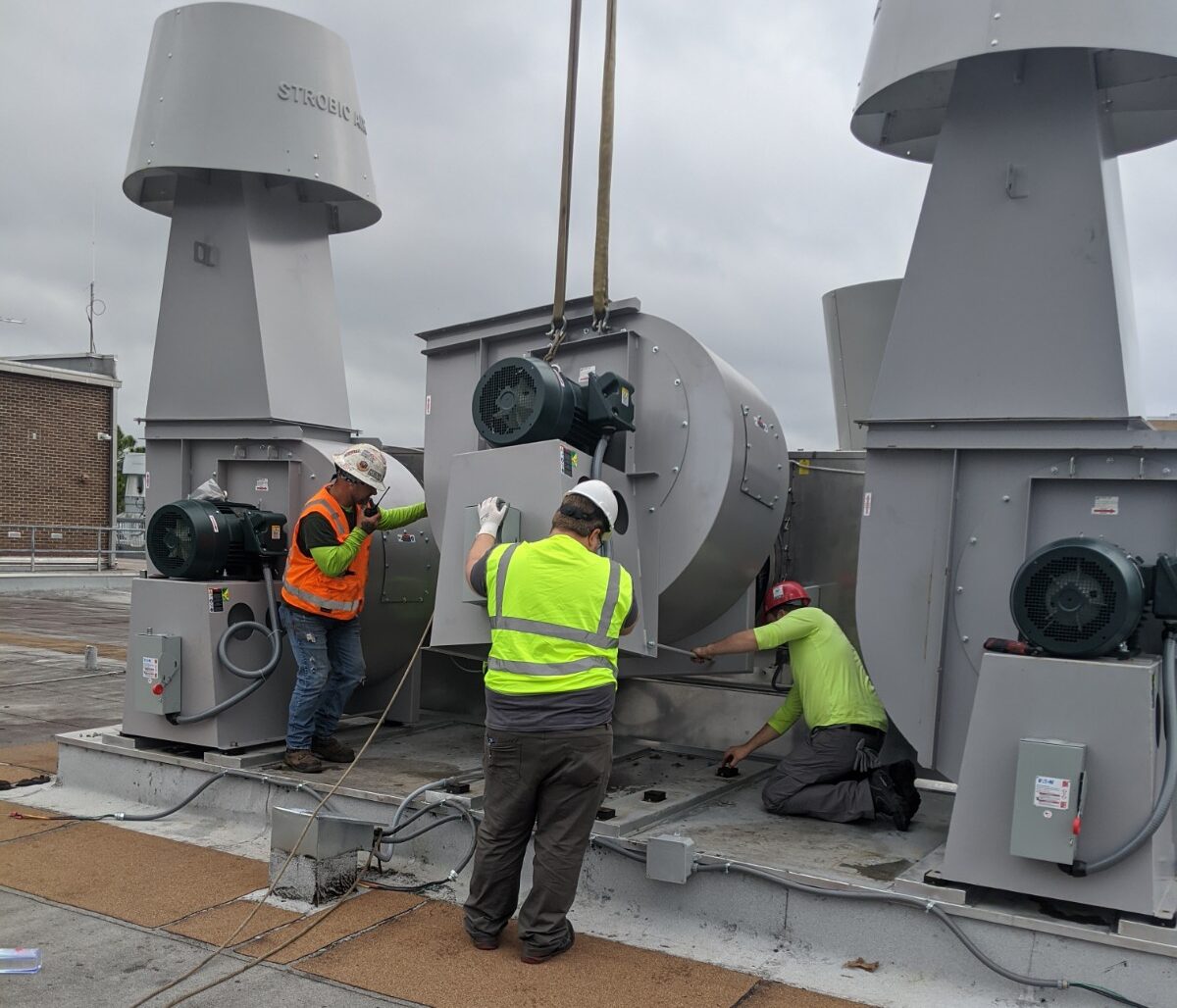 Yes, we have a
Mechanical Contractors
License!
Our Certifications & Memberships
Manufacturers We Represent
The trained technicians of Nelson & Company are trained to install, maintain, and repair a wide variety of the most trusted names in commercial heating and cooling. Whether you need start-up service, or general maintenance, repair, or warranty work, we are factory certified for the dependable, trusted lines of equipment we offer. The team works with building owners, facilities teams, and contractors, evaluating the facts before coming up with a cost-effective solution to the problem. Our repair and replacement services include a one-year parts and labor warranty, in addition to any warranty supplied by the manufacturer with the equipment.
TOur comprehensive service programs encompass the care and service required to keep your system in its best operating condition, including systematic inspections, detection, and the correction of emerging failures before they can develop into major problems. Regular maintenance has been found to reduce unplanned repairs by up to 75%, and our technicians specialize in troubleshooting.
Our service experts have years of commercial HVAC service experience, providing you with the engineering capabilities and knowledge to work with light commercial, industrial, and institutional facilities, including:
Steam & Hot Water Boilers
Commercial Refrigeration
Production Area Ventilation
Cooling Towers & Chillers
Humidity Controls
Ice Equipment
Walk-In Freezers
Indoor Air Quality Engineering & Distribution System Sanitation
Ground Source Heat Pumps
Commercial Kitchen Ventilation
Air Rotation Units
Our product lines include Aircuity, Lennox, Krueger, Mitsubishi Electric, Modine, Nexus, Energy Labs, and more. For a full list, please visit our HVAC Equipment Manufacturer page.
We stand behind our work, and so does the state of Florida. Nelson & Company carries the following certifications and licenses for its commercial HVAC service work:
The State of Florida and the Construction Industry Licensing Board certified Erika Nelson as a Mechanical Contractor on September 4, 2016.License number CMC1250128
On March 2, 2016, The Florida Department of Management Services Office of Supplier Diversity presented to Nelson & Company, LC the business certification as a Minority, Women & Service-Disabled Veteran.